7 Weeks to unlock your best physique in the most practical, achievable, and time-efficient way.
⏳🥗💪🏽💤📆

After more than 15 years of research, real-life experience, and consultations with thousands of clients, Dr. Ledivia and Dr. Rolene have finally cracked the code!
⏳🥗💪🏽💤📆
A body that gets up the same time as you do, instead of 3 hours later. A body that doesn't need 3 cups of coffee to get going or 2 glasses of wine to wind down in the evening. A body that can experience that hug from a little one when it happens, one that fully supports a soul that feels and remains positive, regardless of the situation.
👏🏽👏🏽👏🏽

If you want your ideal physique, the energy to live a fulfilled life, and break free from symptoms like weight gain, cravings, poor sleep, stress and anxiety… We invite you to join us in our flagship online program Body Composition Blueprint!
👇🏽👇🏽👇🏽



This Program is CLOSED for enrollment.
Have you ever dreamt about having your best physique, all-day energy, less stress, and never being on a diet again...?


But you were stopped because of things like;

👉🏽 You're tired of feeling tired, moody, and low in energy all day and not knowing what to do to make it better.

👉🏽 You don't have time to plan and prepare meals and get to the gym.

👉🏽 You don't know what to cook that's both healthy and tasty.


If you are nodding your head then we want to let you know those things DO NOT have to hold you back any longer!

BCB is a journey that's about transformation, not restriction.
That's right!
👉🏽 No more diets, no more quick fixes. Just small, efficient changes that build upon each other.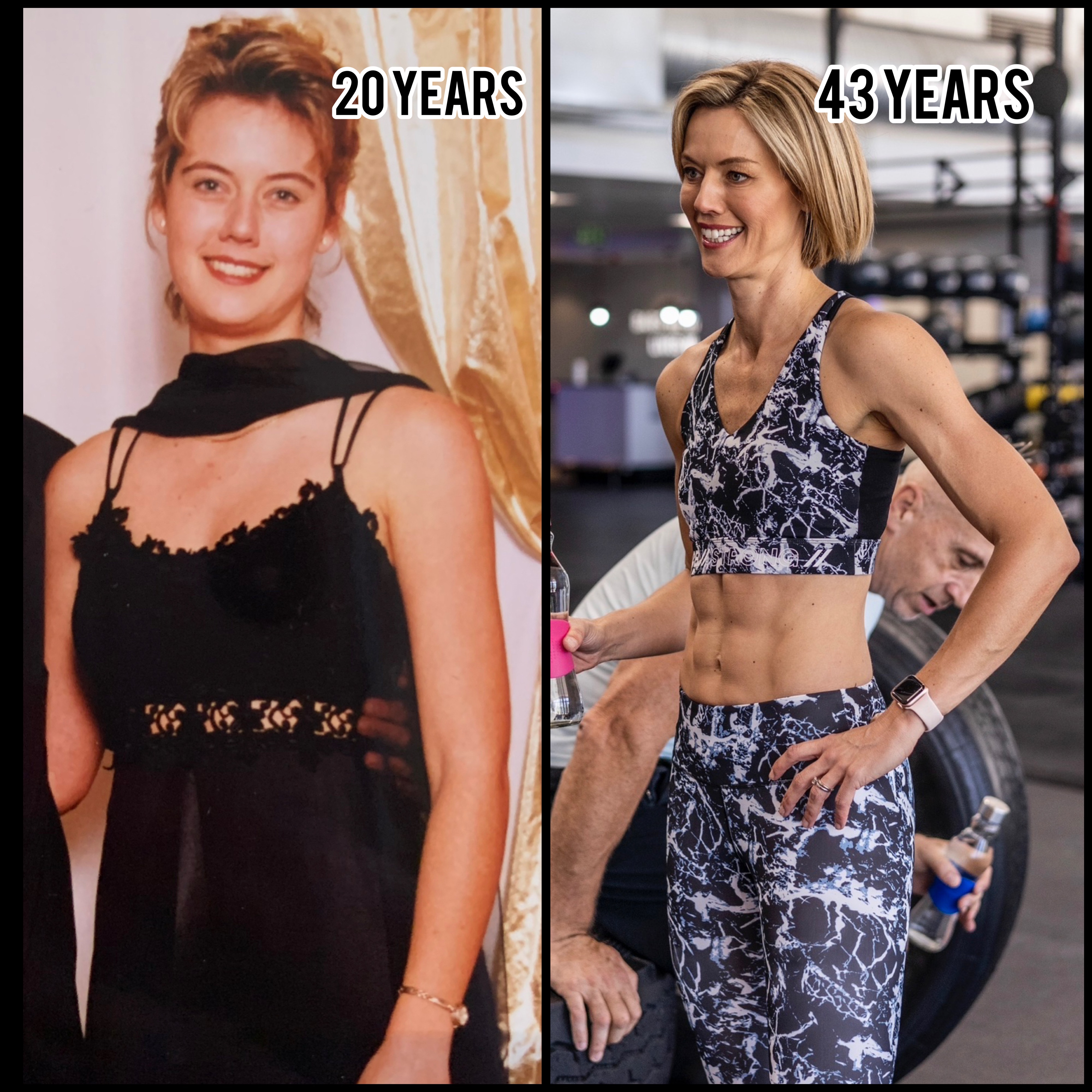 20+ Years of knowledge and practical wisdom packaged in 7 weeks

Our devotion, sweat, and determination have shaped this flagship program exclusively for you. Inside BCB awaits a 7-week immersion, channeling two decades of wisdom into actionable and time efficient steps. You hold 20+ years' worth of practical mastery at your fingertips. This is your moment to shine. Your BCB adventure can begin now, your ideal physique is around the corner, and we're elated to be part of it!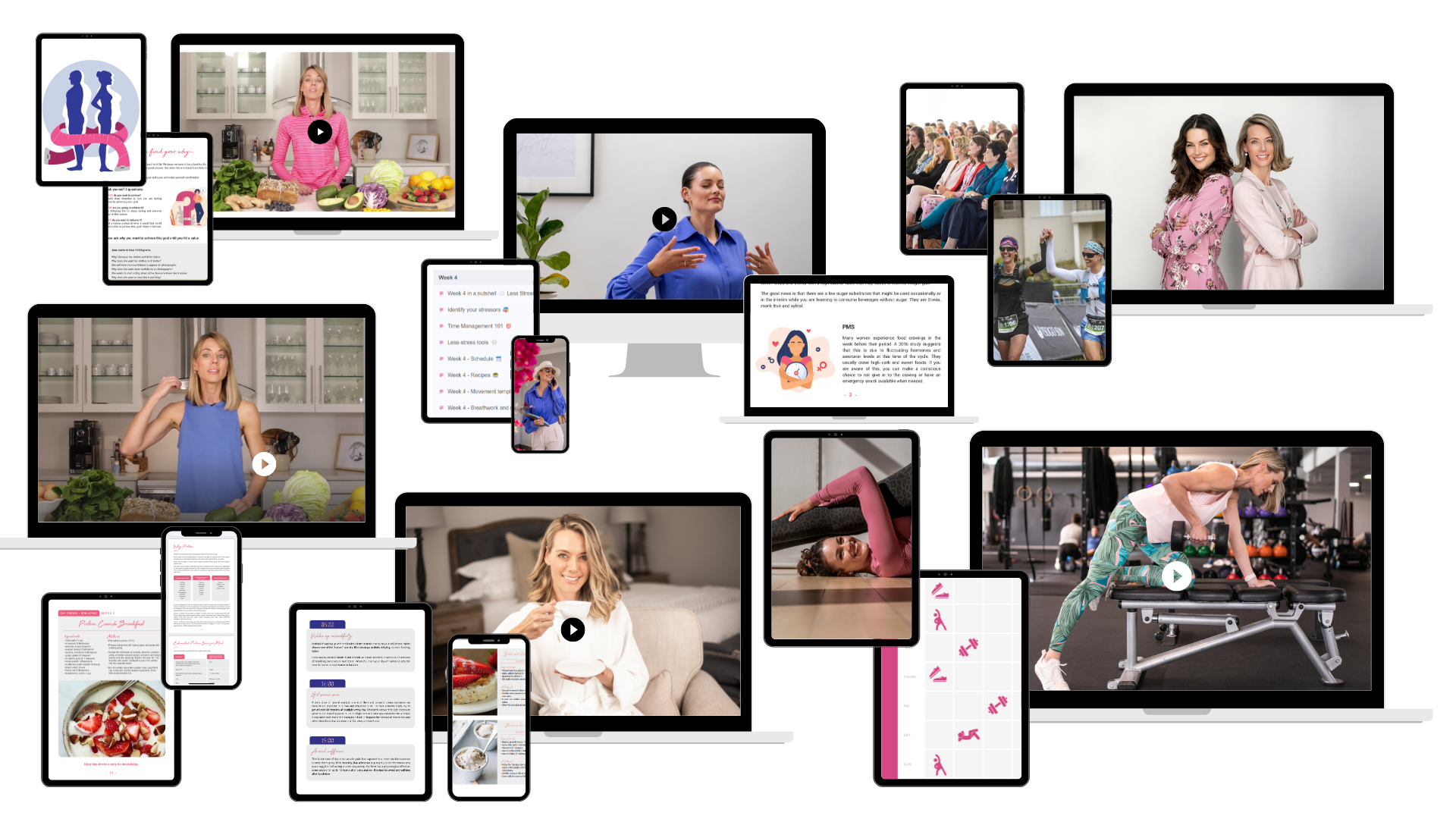 The ultimate program you've been waiting for!
Each of the 7 weeks, you'll discover a science-backed process based on a strategy that gives you full confidence that you are supporting and nourishing your body with every new habit and tool to reshape your life. From prepping guides to tailored meal plans, exercise programs, and everything in between, we've got you covered.

Here's a sneak peek of the incredible path that lies ahead:
During our time together, you'll be guided through a series of transformative steps, each carefully designed to help you achieve your ideal body composition in the most practical, achievable and time-efficient way.
Week 1: Prep Week and Blood Glucose Control 📆
Prepare to embark on this remarkable journey. Set your intentions, ignite your drive, and embrace the change that's about to unfold. Lay the foundation for your journey by understanding the essential principles of blood glucose control. Take the first step towards a healthier you! It's time to shed the old and welcome the new.
Week 2: Redefine Food 🥗
Bid farewell to processed foods as you reclaim control over your diet. Start fueling your body with the nourishment it truly deserves. Discover what true food freedom could feel like while finding the balance between preparing food ahead and still having the time to enjoy life. You get solutions to make meal planning, preparation and healthy eating effortless and enjoyable and save precious time in the kitchen with an intentionally organized collection of done-for-you quick but quality recipes.
Week 3: Embrace the Joy of Movement 💪🏽
Discover the magic of exercise as you find joy in moving your body. Say goodbye to overwhelm—our time-efficient workouts are tailored to fit your schedule. Created with all fitness levels in mind, anyone and everyone can easily and effectively incorporate our workouts into their weekly routine.
Week 4: Master Your Stress ☁️
Prioritize your mental well-being and learn effective techniques to manage stress. Prevent the negative effect of chronic stress and cortisol release on your body. Discover scientific ways to prevent prolonged levels of increased cortisol, find balance and regain control over your life.
Week 5: Sound Sleep 💤
Optimize your sleep to awaken each day refreshed and ready to conquer your goals. Sleep is one of the most important things you need daily for optimal health and if you do not get enough of it, your health may suffer the consequences. Discover how to build your best physique in your SLEEP!
Week 6: Connect and Community 🤗
Forge meaningful connections with a community that supports and uplifts you. Together, we're stronger. You are the culmination of the five people you spend most of your time with. We will carefully curate your community and connections, do a social detox where needed, and prioritize your 5-star relationships.
Week 7: Craft Your Own Body Composition Blueprint 🧬
Bring everything you've discovered together to create a personalized blueprint for lasting transformation. This priceless part of BCB is what will help you to create lasting change, sustainable results, and life-long longevity!
This is your time, this is your second chance...
Choose your health and enroll now!
👇🏽👇🏽👇🏽



This Program is CLOSED for enrollment.
Let's talk about the incredible value you're getting with Body Composition Blueprint. 
👏🏽
BCB is not just a program; it's a comprehensive lifestyle overhaul designed to empower you to become the best version of yourself. With a total value of R27,000, this 7-week journey offers you an unparalleled opportunity to achieve your best physique and body composition.
🥗 Nutrition Excellence - Value: R7,000
Gain access to all the meal prep guidelines, recipes, and methods you need to nourish your body and fuel your success. Discover the secrets of sustainable and enjoyable eating habits, worth R7,000.
💪🏽 Muscle Mastery - Value: R6,000
Experience a diverse range of strength, high-intensity interval training, and active recovery workout programs tailored to your needs. Elevate your physical fitness and build muscle for longevity with expertly crafted workouts and weekly programs, worth R6,000.
😊 Stress Management - Value: R6,000
Discover invaluable stress management techniques, breathing practices, and meditation exercises. Equip yourself with the tools to conquer life's challenges with grace, valued at R6,000.
💤 Optimize Your Sleep - Value: R3,000
Achieve the elusive state of deep, restorative sleep with a scientifically-backed sleeping schedule and daily practices. Unlock the potential of your body and mind through quality sleep, valued at R3,000.
🧬 The Ultimate Body Composition Blueprint - Value: R5,000
Get your hands on the Ultimate Body Composition Blueprint template, a comprehensive guide to sustainable results and life-long transformation. Access the blueprint for lasting success, valued at R5,000.
🫱🏽‍🫲🏽 The BCB Community - Value: PRICELESS
Join a thriving community of like-minded individuals who are on the same journey as you. Gain unparalleled support, encouragement, and accountability that is truly priceless.
You get R27,000's worth of value, knowledge, and refor only R6,979! 🎁

This is your time, this is your second chance...
Choose your health and enroll now!
👇🏽👇🏽👇🏽

You get R27,000's worth of value, knowledge, resources, recipes, workout programs, and MORE for only R6,979! 🎁



This Program is CLOSED for enrollment.